Microcredentials
A microcredential is a flexible, short course or set of courses designed to provide learners with specialized, industry-relevant training that equips them with the knowledge, skills, and attitudes needed to compete in a global job market. Upon successful completion, students can receive a digital badge that can be shared on social platforms to enhance job search profiles. Microcredentials are tailored to those looking for flexible, part-time learning.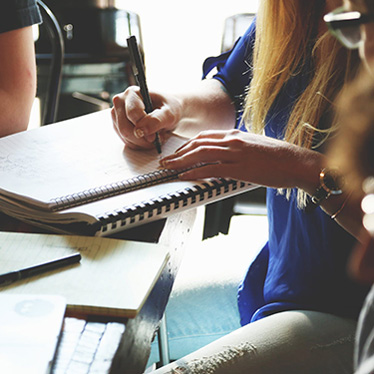 Academic Delivery Plan
Canadore College has announced its academic delivery plan to ensure students are prepared and can complete their program requirements in the safest possible way.
COVID-19 Coronavirus Updates
Important messages and updates regarding Canadore's response to Coronavirus
First Peoples' Centre
We offer comprehensive cultural and academic support for our Indigenous learners and reach out to many more through recruitment, promotion, and community outreach projects.
Safe Campuses
Our safe and friendly community atmosphere offers on-site security, 24-hour video surveillance, and various safety initiatives.
The Canadore Story
Canadore College resides on the traditional territory of the Anishinaabeg and within lands protected by the Robinson Huron Treaty of 1850. This land is occupied by the people of Nipissing First Nation, Treaty #10 in the Robinson Huron Treaty of 1850 since time immemorial.